Hilton Head

Hilton Head, as people refer to it, is a Lowcountry resort town on the Atlantic Ocean. It is 95 miles southwest of Charleston, SC and 20 miles northeast of Savannah, GA.
Its population in 2010 was 37,099 and during the summer vacation season it can swell to 150,000. Over the last decade the population growth was 32%. About 70% of the communities are gated.
Hilton Head Island offers an unusual number of cultural events from plays at the Arts Center of Coastal Carolina, the Hilton Head Choral Society, the Hilton Head Symphony Orchestra, and also the annual outdoor Wine Tasting. It is host to the Heritage Golf Classic.
Visit hiltonheadisland.org for main attractions in Hilton Head.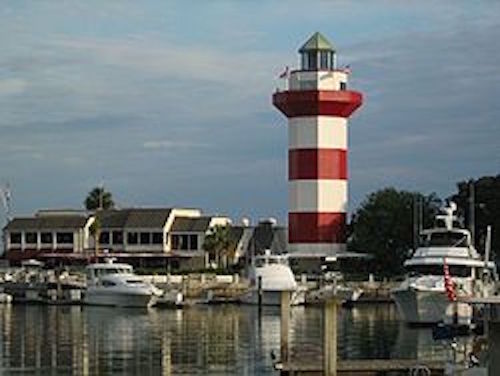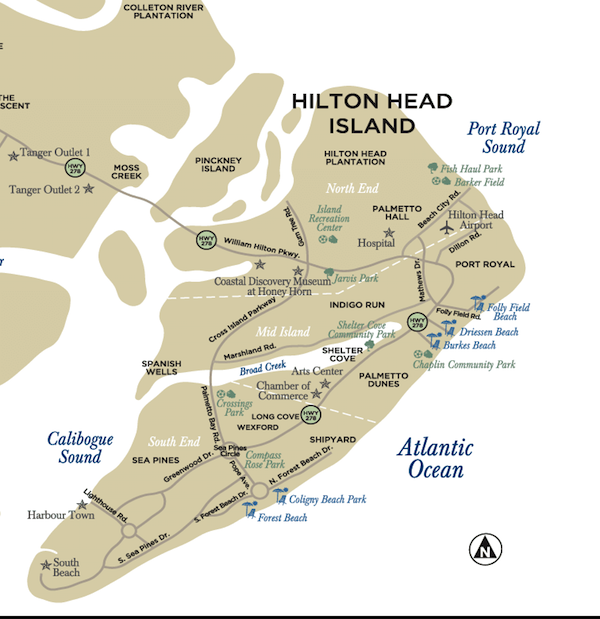 Bluffton
Bluffton is the southernmost coastal town in Beaufort County, SC. It is located just 2 miles west of Hilton Head Island, SC and approximately 20 miles northeast of Savannah, GA.
Per the 2010 census the population was 12,893. Bluffton is known for its eclectic Old Town District and natural views of the May River. In the last decade it has seen astronomic growth with many new communities and commercial businesses and many relocated for the investment potential.
Bluffton is home to the well-known Palmetto Bluff community, also the well-known Adult Living Del Webb community.
Visit hiltonheadisland.org/bluffton for main attractions in Bluffton.